Today, (27th October) Develop Training ran a highly successful seminar on the dangers of confined spaces at our specialist training centre in Swindon. The full day event provided an insight into best practice, ensuring operatives can be suitably protected from the hazards of operating within confined space environments.
Here are 4 talking points from the seminar:
'Confined space' can be defined as any place, including any chamber, vat, silo, pit, trench, pipe, sewer, well; or any other similar space in which, by virtue of its enclosed nature there arises a reasonably foreseeable specified risk. These can include, but are not limited to, the following:

Injury due to fire or explosion
Loss of consciousness arising from increased body temperature
Asphyxiation from gas, fume, vapour or lack of oxygen
Drowning from an increase in the level of liquid
Being unable to reach a respirable environment due to being trapped free-flowing solids



The importance of understanding your duties in regard to confined spaces as imposed by legislation. A risk assessment must be carried out prior to any entry into a confined space.


The need to have a keen understanding of the requirements needed in order to identify confined spaces in your work area.


Incidents related to confined spaces claim roughly 30 lives every year, and we've seen several recent examples hitting the headlines. This emphasises the importance of having the appropriate training.
We would like to thank everyone who came along, we were pleased to provide delegates with the oppurtunity for debate with their peers and enjoyed seeing them take a keen interest in the demonstration of our Confined Spaces mobile training unit.
Ben Starr, of Starr Electrical commented on Twitter: "Really enjoyed today's confined spaces seminar @DevelopTraining in Swindon. Very well presented and took a lot from it!".
This is the second awareness seminar that we have hosted on the subject of confined spaces in 2015. We look forward to bringing you news of similar events on a variety of health & safety and compliance training subjects throughout 2016.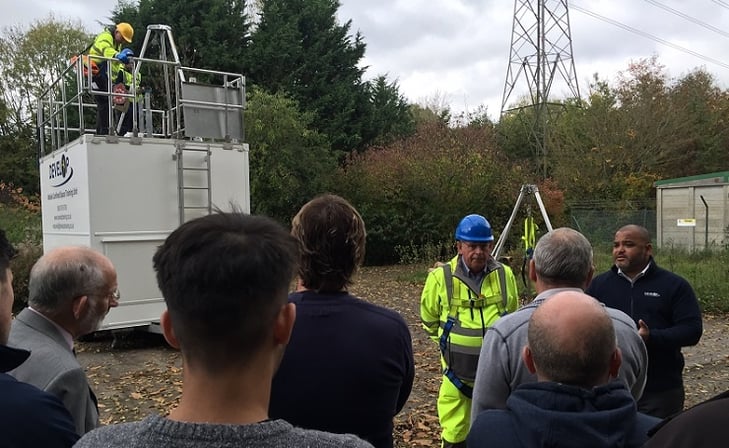 If you are interested in confined spaces training, please call our friendly team on 0800 876 670 or click here.