---
The UK service sector has seen the strongest growth in almost seven years and confidence in the economy is at last growing. Click here to find out more.
Are you and your employees prepared to deal with the demands this upturn brings? If you don't want to be left behind as pace picks up, think now about what you can do to boost your skill set, and maximize the opportunities that are open to you and your business.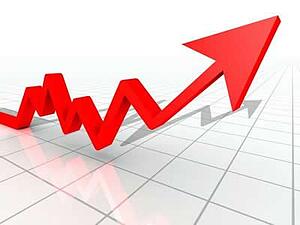 Multi-skill your workforceHere are some tips ot help you prepare for the economic upturn:
Up-skill your workforce
Build awareness in key areas of your busines
Refresher training to ensure your workforce stays compliant.
---
Remember that...
Economy Improvement + Skills Improvement = Business Improvement
Allow your company to take full advantage of the recent upturn in business activity, and start the New Year as you mean to go on, by following out top 4 tips:
1. Multi-skilling your workforce
Having a workforce that possesses a range of skills and knowledge is vital in a growing economy. By possessing this trait your workforces productivity will increase, helping you to work to full capacity. A more flexible workforce is able to meet challenges, improve project performance and better utilise others.
There is an emerging training and skills void in the gas, water, renewables, waste management and power industries. 60,000 people are set to retire within the Energy and Utilities Industry over the next 10 years alone. This is stunting growth and hampering recruitment of new talent. By multi-skilling you are better utilising the current pool of your workforce, making sure that you don't get left behind by your competitors.
View a list of our Utility multi-skilling courses and Facility Management multi-skilling courses.
2. Up-skilling your workforce
Up-skilling your employees is vital for a businesses success. Stronger, more versatile employees mean greater business stability and enable more long-range planning capabilities.
Up-skilling leads to higher motivational levels, improving levels of staff retention, which leads to having a workforce of employees who are on your side.
View a list of our Utility up-skilling courses and Facility Management up-skilling courses that we have available
3. Build awareness in the key areas of your business.
It is essential that all employees have some level of awareness across the core operations of your business. Having this knowledge ensures that you are keeping up to date with best practises within your industry, meaning your workforce is continuously learning and progressing. It also helps to maintain a level of competence and compliance across your workforce and encourages all employees to work safely.
We have a range of courses to build your team's awareness in key areas. Click here to view our awareness courses.
4. Refresher training to ensure your workforce remains compliant
It is vital to carry out refresher or reassessment training to maintain compliance with legislation and keep up to date with changes that may have occurred within your industry.
Some training courses, whatever the industry you work in, have mandatory re-assessment timescales (usually between 3 and 5 years). It is important that you know what training your employees have completed and when their re-assessments are due if you are to continue working legally.
View the Utilities and Construction industry refresher options and Facilities Management refresher courses that Develop can offer.
---
Is your business prepared for the New Year and equipped to deal with the upturn in the economy?...What training plans do you have in place?
---