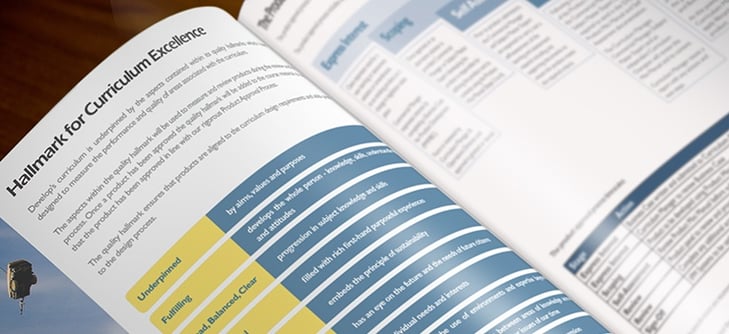 We started 2016 with some very exciting announcements, one of which was our new Code of Practice (COP), which sets out DTL's standards in relation to quality and consistency in our training. But setting aside all of the jargon, how will it actually benefit your business?
The Learning Experience
Learning is an end-to-end journey that can sometimes become tedious and repetitive; and this can affect how successfully we actually learn things. At DTL, we've made it our mission to make the learning experience as enjoyable as possible and to do this, we ensure that we are organised and professional at all times.
The COP provides a comprehensive guide for we intend to consistently provide a high standard of learning and assessment solutions. We believe that higher enjoyment leads to higher pass rates and thus, the guarantee of a skilled and engaged workforce
A Benchmark
Through this information comes another benefit of the COP, in that it sets out the standards against which we at DTL can be judged - both internally and by you, our clients.
Chris Wood, our CEO explains, "Our clients know exactly what they're getting, the standards we are striving to achieve, and feel assured that we're constantly seeking to provide the best possible training environment for their employees."
The Product Approval Process
All of our courses undertake a lengthy approval process in order to create a curriculum that meets industry required standards. We move with the times and work hard to ensure our courses are matched to the needs of our clients in the ever-changing landscape.
More than ever, we're aiming to provide flexible and responsive teaching that meets the needs and interests of delegates on an individual level.
This is typified by our new Continuous Learning Loop, which guides our learners through every stage of the training process and saves valuable time and money for you, the client. You can read more about it here.
Professional Teaching Standards
The COP also has an impact on our staff. We have a great team of lecturers and assessors here at DTL and we nurture and support them in achieving their own personal objectives. As a consequence, this maintains our high standards of quality and professionalism within Develop Training.
Our blended approach to training, incorporating classroom-based teaching, e-learning and practical, 'hands on' skilling, ensures our delegates enjoy a best practice training experience, delivered by expert lecturers.
The Learning Environment
The environment you learn in is a key factor in successful teaching and assessment. Across our centres we aim to provide to practical and classroom facilities that are adaptable to a variety of requirements. All of which are well managed and provide a welcoming and inclusive environment for learning to take place.
Our Learning and Assessment Portal affords clients the ability to manage the training requirements of their people in near real-time. It tracks delegate progress, and can talk directly to the client's HR system, removing some of the administrative process of training management and delivering value as a consequence.
To learn more about our Code of Practice, how it drives quality within our delivery and how this will benefit your business, please call us on 0800 876 6708 or follow this link