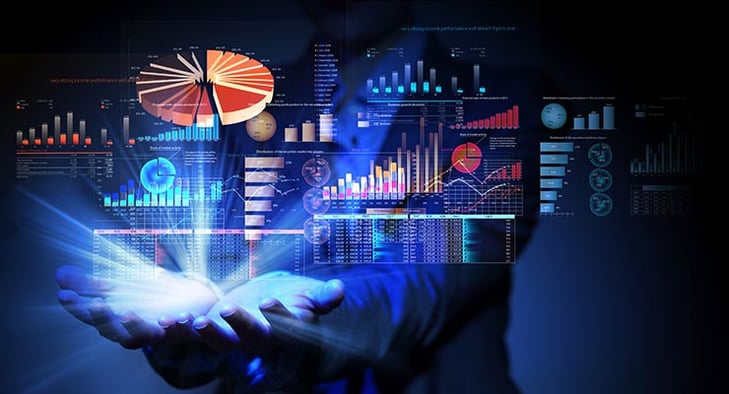 The role of technology has never been so integral to business success. While some industries have been faster to embrace technology than others over the past 20-30 years, the many benefits of technology are unquestionable. It's having the same impact on learning too - new technologies allow us to design, create, record and share information and knowledge in different ways, for example:
Automated reinforcement activities to measure retention
Additional information for those who perhaps need more support
Extension activities for those ready for bigger challenges
Voting devices to check understanding at key intervals
Gaming technologies to aid reasoning and problem solving
QR codes that provide easy access to web-based resources via mobile devices
Videos or photographs of achievements that can be stored and organised electronically
Learning technology can facilitate greater learner autonomy by providing access to information at different stages using the most suitable media. This provides learners and employers with access to learning and assessment materials which support a variety of learning styles aimed at embedding learning and ensuring learners retain more information at a pace suited to them.
The number adopting this method of learning is substantial and allows training providers such as Develop Training Ltd (DTL) to enhance the time spent in the traditional training environment by focusing on tutor lead practical activities and areas of learning that require face-to-face intervention.
Access and flexibility
Technology enables us to develop different delivery models that can widen participation in learning, whether learning is delivered face-to-face, at a distance, in the workplace, in the field or as a blend. Presenting different delivery models affords learners a choice and enables them to fit study around work and personal commitments.
Assistive technologies, such as screen readers and voice recognition software, make learning accessible to a wide audience and, once digitised, enable content to be presented in many ways. This is beneficial for all, providing choice, facilitating learner preference and contributing towards meeting providers' legal responsibilities.
Enhancing learning
The great variety of media available allows DTL to create interactive, engaging and motivating learning experiences that can be tailored to the needs of different audiences, different age groups and different abilities. Learners can create and share their learning in innovative and engaging ways that reflect their use of technology in their lives outside study.
The internet is available 24/7 and therefore can be used whenever a learner chooses to study. Formative and summative assessment can be delivered online and provide instant feedback and guidance on further recommended study.
The role of technology in supporting curriculum change
Studies show that effective use of learning technology is less about the specific technologies used, but more about coordinated and well-informed planning and deployment of resources. At DTL, we therefore seek to:
Align the importance of technology to all aspects of DTL's activities and the learners' expectations by embedding it in curriculum development and review processes
Ensure systems work together to provide access to accurate, up-to-date information on all aspects of learner performance
Ensure the use of technology should be efficient and cost effective in providing tailored solutions
Support learners and staff to effectively use technology for learning, even though they may be proficient at using technology for social purposes
Find out more about how DTL is redefining the way workplace training should be approached - download our free whitepaper here: