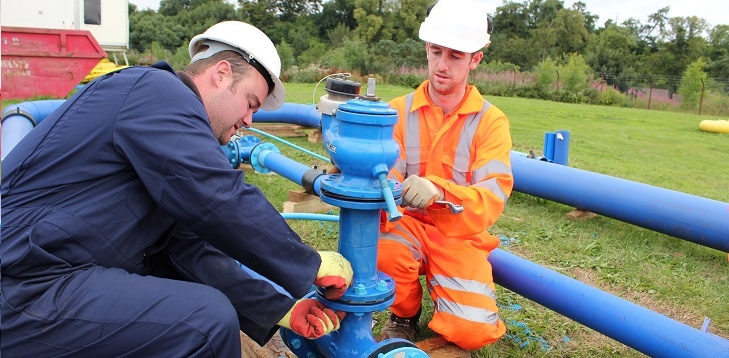 As part of our ongoing learning and development, we all undergo training at one point or another. But how do you know the training is the RIGHT training for you? And, more importantly, how do you ensure that you can still remember and apply that learning six, 12 or 18 months down the line?
As we discussed in our recent news article, Develop Training (DTL) have just announced our new innovative Continuous Learning Loop. It will provide every delegate with the best chance possible at passing our courses, as well as collecting all results in an easy-to-use online portal. If that isn't enough, we can also ensure that all training is reinforced and refreshed on a regular basis, saving time and money on retraining. Here's how it works:

Pre-Course Assessment

The first aspect of our Continuous Learning Loop is the Pre-course Assessment. It is well known that people have different degrees of knowledge and for some people, in some areas; training isn't needed at all. On the flipside, for others, prior knowledge may be lacking and the course in question may not be suitable at that moment in time.

Pre-Course Assessment is a useful way to find out whether individuals are over-qualified or under-qualified before a course is taken. That way, learning materials can be provided to delegates who require them prior to the training commencing, making sure they are up to speed and not undertaking a course which may not be matched to their current level of aptitude.

By assessing this information before meeting the trainees, our trainers will be able to canvas the entire group and locate any gaps in knowledge. These can then accommodated in the actual training to ensure every individual in the group completes the training with the desired outcome.

The Training itself

At DTL, we've been making big strides over the past 18 months or so towards offering a blended learning environment that encompasses e-learning, practical training and classroom-based teaching. But where we really excel and stand out from the crowd is in the fact that the vast majority of our training is 'hands-on' in real environments, so our delegates can learn real world skills in real world situations.

Post-Course Assessments

How many people really remember the French they learned at school, particularly if they studied in a modular fashion? How about the answers to a Driving Theory Test? Often, people can spend days revising for an exam and as soon as they leave the room, the information just fades away. It's a natural part of the human brain, overloading it with information works in the short term, but constant flows of information that really stick.

With this is mind, our Post-Course Assessments (PCA) ensure an ongoing measure of competence after an assessment has been completed. Scheduled to suit you, monthly or yearly, and automated for Training Managers and Co-ordinators through our Learning & Assessment Portal. Post-Course Assessment ensures that delegates retain the learning they've received, which in turn means they'll be more effective and safe in their roles for longer – REAL return on your training investment.

We believe that the combination of these new aspects will improve DTL's already comprehensive training and provide you with a best practice curriculum of courses that deliver tangible value to your business.

You only have to look at our news pages to see that incidents of companies being fined for unsafe practices are rarely out of the headlines. With our Continuous Learning Loop, we believe we've got the knowhow and experience to make a really positive impact and help people return home safely ever single day.
See Chris Wood, CEO of DTL; discuss the Continuous Training Loop in the short video below:
For more information on our Continuous Learning Loop, please call 0800 678 6708 to speak to our team, alternatively, follow this link to browse our courses.