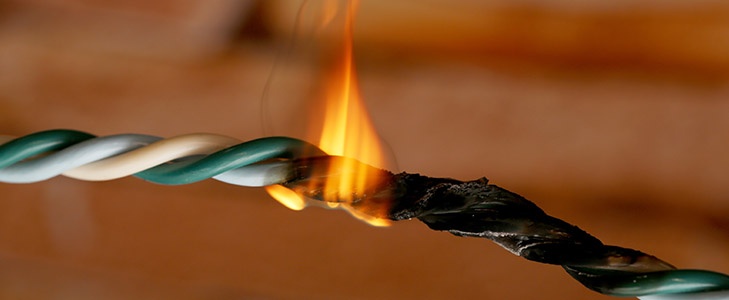 If you have any form of responsibility with electricity in a facilities management environment, it is crucial you understand all rules and regulations in order to minimise risk on your premises. The laws which dictate all electrical safety can be found in the Electricity at Work Regulations 1989 and the Electrical Equipment Regulations of 1994.
Here is a brief overview of what you need to know:
Your legal requirements
All systems that are installed must be safe and regularly maintained
Only a qualified electrician can perform installations and repairs
All people working with electrical systems/equipment should be competent for the task, and should have suitable training and knowledge
All equipment must be tested regularly
All adaptors must not overload their outlets
Those who work within the space must be educated about the risks of unsafe operation
Documented procedures are necessary
All equipment must be regularly checked for signs of damage, wear and faults
How to mitigate the risks
You must perform and record tests on all electrical installations, distributions, cables and circuits at least every five years. If the equipment is classed as high voltage, then risk assessments must be taken every year. For smaller appliances, a PAT test (portable appliance test) should be conducted every 1-3 years.
PAT testing
Under regulation, all fixed installations should be tested regularly; the PAT test is designed to test the safety of your equipment by using a special device, this, plus a standard visual inspection, should flag up any issues the equipment may have.
Depending on how frequent the device is used, and the environment it is used in, dictates how often these tests should be undertaken. Recording the times and dates of these tests is not legally required but is considered best practice.
Fixed wire testing
Fixed wire testing involves checking the electrical systems that conduct electricity around any building. This includes hard wiring, main panels, distribution boards, lighting, AC units and all sockets. Tests should be conducted at least every five years, and it is illegal not to do so.
Electrical compliance seminars
Develop Training (DTL), will be hosting a series of electrical compliance seminars across the country over the next few months. We've designed the events specifically for individuals with responsibility for managing the training of authorising engineers and authorised persons who need to demonstrate legislative compliance in high voltage disciplines.
During the sessions, we will showcase the training, qualifications and additional services available to you from DTL and accredited by City & Guilds. All of which have been designed to allow you to be fully compliant to all legislative requirements.
Topics that will be covered include:
Compliance – legislative requirements in HV disciplines
Employer engagement
Authorising engineer services
HV safety rules and procedures
Authorised person field compliance auditing/technical seminar
The vision – AP/AE assessment on 5831
Click the button below to register your interest now, and receive priority notifications as soon as the events have been announced.
DTL offers a large range of electrical courses for people of all skill-sets. Click here to see our range of courses. Alternatively, call our team on 0800 876 6708.