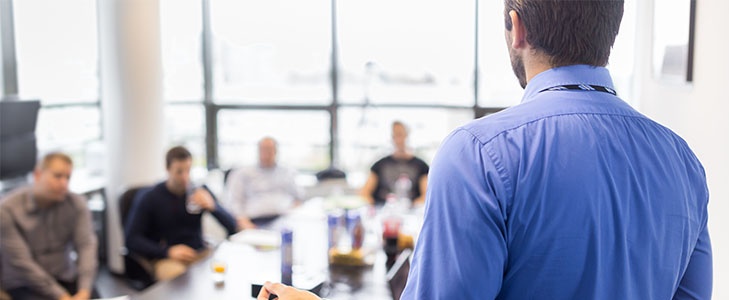 Coaching is not new in business. Many organisations treat it as a core management capability and measure manager's competency in this area. Why do they see it as important?
Here are three very compelling reasons:
In this age of Internet and smartphones, the pace of life is so much faster today than ever before. With information available to us 24/7, productivity expectations; demands for products, services and quality are all on the increase along with the expectations of speed of delivery.

So what's the result? Managers have more responsibility with less time and frequently fewer resources.


Our workforces have access to rich sources of information and widespread communication through Google and social media. Gone are the days when we had to rely on someone to tell us what to do and how to do it.

Today's worker is more able to discover answers for themselves and may not feel valued, respected or motivated by a 'command and control' management style.


On the whole, we are living longer and retiring later. This means in many organisations the experienced managers are approaching retirement. We need to ensure that the succession pipeline is developed and that new ideas keep the organisation at the cutting age of the market.

Developing coaching and mentoring skills in managers means more of the workforce can be developed faster, with significantly reduced training costs. Coaching's return on investment has been shown to be almost six times the level of investment.
Think for yourself!
Coaching and mentoring improves performance and motivation. Instead of managers directing people and issuing tasks, they focus on encouraging their people to think for themselves.
They don't jump in with solutions, instead they challenge people to resolve the situation themselves whilst providing support, feedback and guidance and seldom giving the answer. The result is increased productivity, morale and job satisfaction.
What are the benefits of this?
Reliance on the manager decreases, freeing them to concentrate on other priorities
Morale and confidence increases
Interactions and communication become more positive and focused on solutions
Staff attraction and retention go up
Studies have reported 74% increases in relationships, 67% in teamwork and a job satisfaction increase of 61%.
Real-play training scenarios
Our Management Development programmes are set apart from other courses by the integration of real-play scenarios. Real-play, like role play, is an interactive element of our training courses where delegates engage with trained actors in contextual situations likely to arise in their workplace, providing an enriched and engaging training experience.
To download our Management Development training brochure to see how you can support your team leaders, please click the link below:
We'd be delighted to discuss with you how we can tailor our Management Development courses to closely match the business needs of your organisation. Give our friendly team a call on 0800 876 6708 for more information.