Underground service or "cable" avoidance are one of the greatest challenge areas for the utility sector.
The strikes result in a significant number of deaths and injuries per year though electric shock, electrical arcs (causing an explosion), and flames. This often results in severe burns to hands, face and body, even if protective clothing is being worn.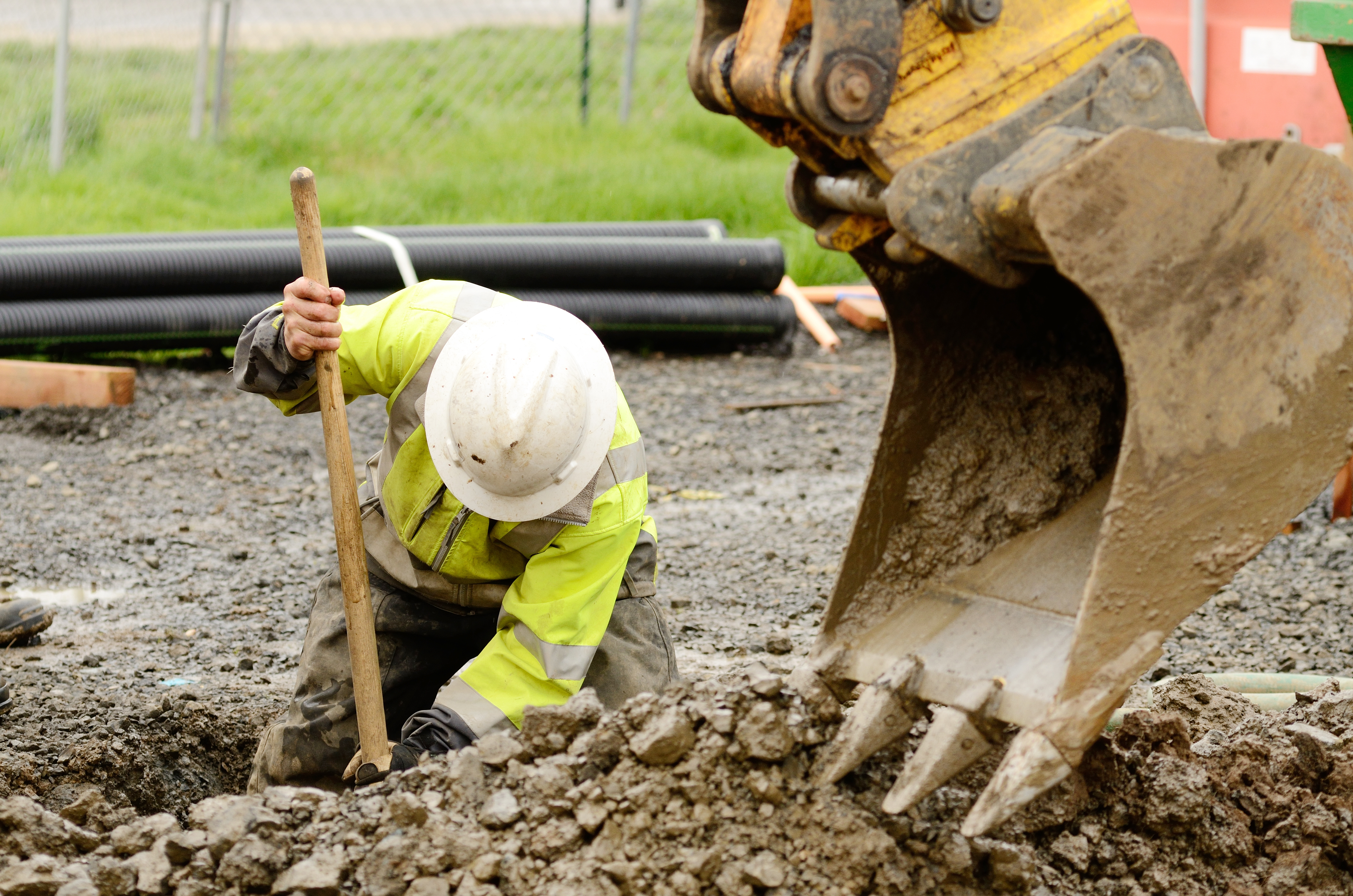 Damage can be caused when a cable is:
Cut through by a sharp object such as the point of a tool; or
Crushed by a heavy object or powerful machine.
This can lead to millions of pounds in associated damages and compensation costs. With over 60,000 strikes reported annually (plus others which may go unreported), the resulting injuries, contractor penalties and the impact on a company's reputation can be substantial.
Click here to see 'Firm fined for Leicester Square cable strike'
---
How to avoid Cable Strikes
In a bid to reduce the number of cable strikes, Develop Training can deliver a package which is based on the latest behavioural training and assessment techniques.
The 'Cable Avoidance Evaluation' will help companies improve the competence, knowledge and attitudes of Operatives and Supervisors. By enabling them to uncover the specific training requirements and support needed to improve the competence, performance and safety of individual workers.
Operatives and Supervisors will be evaluated by taking the online assessment which will ask them in-depth multiple response questions based on the true life situations they face in their roles. Their knowledge, confidence and attitudes will be tested in detail on topics including pre-dig assessments, utility mapping, PPE, assess pre-existing damage, how they check and use equipment, interpret cables and pipework and methods of excavating. The results will highlight their knowledge and how confident they are in all these areas and any specific skills gaps and training needs will be revealed.
For this first time, Utilities companies will gain in-depth information about the knowledge, confidence and attitudes of every worker and so they can tailor training and development programmes which will reduce the cost of training and eradicate any unacceptable behaviours.
Click here to see our solution to helping reduce cable and utility strikes across your business
In spite of technical training, cable strike incidents unfortunately keep occurring and we want to change this. We have developed an innovative new approach which will enable companies to drill down in-depth and uncover very specific training, knowledge gaps and individual attitudes towards risk and safety. This information will allow companies to finally address these serious issues and reduce risks and costs. We believe that the growing cost of this problem is only going to be tackled by such a revolutionary new approach and the need to change behaviour and people's attitude towards safety has never been greater.