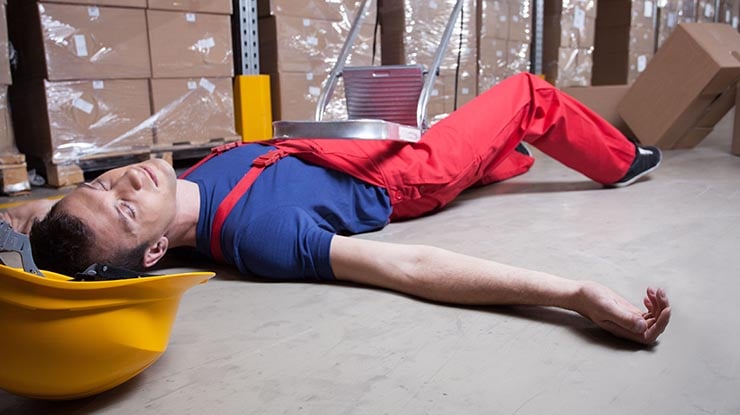 Tougher penalties are planned for organisations and individuals who breach health and safety laws. These may include heavy fines and long jail terms.
This is as a result of new sentencing guidelines for health and safety, corporate manslaughter, and food and hygiene offences, which have come into force across England and Wales.
Crown Courts and Magistrate Courts will be imposing greater fines and possible prison sentences for those deemed to have neglected their duties under the Health and Safety at Work Act 1974, Section 37. Both organisations and individuals will be affected.
Biggest changes for 40 years
These changes are widely considered the most significant for the past 40 years with imprisonment now to be the ultimate penance for those disregarding the welfare of employees or the public.
If there are any deaths within an organisation as a result of the poor attitude of senior management, or systems of accepted practices which have led to accidents or the poor treatment of staff, then corporate manslaughter charges may now apply.
The new sentencing guidelines mean that judges must now focus on the potential seriousness of the harm, not just the actual harm caused. Put simply, if a member of senior management knowingly commits a breach which may have led to death, physical or mental impairment or reduced life expectancy, then they could now face a prison sentence of up to two years, despite the actual outcome. Proof is not necessarily required to show that the offence caused any actual harm; the offence is in creating the risk of harm itself.
Four categories of offence
The courts will use a series of matrices to determine the offence category using culpability and harm factors which are segmented into four categories: very high, high, medium and low.
The assessment of harm can then be placed into one of three categories. Level A is the most serious and includes possibility of death, physical or mental impairment (resulting in lifelong dependency on third party care for basic needs), or a significant reduction in life expectancy. Level B is one step down from this but is still serious and includes the effects of physical or mental impairment which has a long-term effect on the sufferer's ability to carry on with their everyday life. Level C includes all other cases outside these two categories.
The courts now have to also consider how many people were put at risk from the offence, including workers and members of the general public. This will influence the category of the offence.
Practitioners must have a clear understanding of these new guidelines, in order to improve decision making and to avoid unsafe incidents. Prison sentences may affect other members of staff, not just those in charge. It is important, therefore, to be vigilant and avoid situations which could put workers at risk.
Training can help reduce business risk
Awareness training is essential. DTL's one-day course on Working Safely is designed specifically to deliver an understanding of essential health and safety in the workplace. Accredited by the Institute of Occupational Safety and Health (IOSH), delegates gain a general appreciation of workplace safety, and how to identify risks and hazards, keeping themselves and those around them safer as a result of the training.
For more information about our health and safety training courses, call our team on 0800 876 6708.