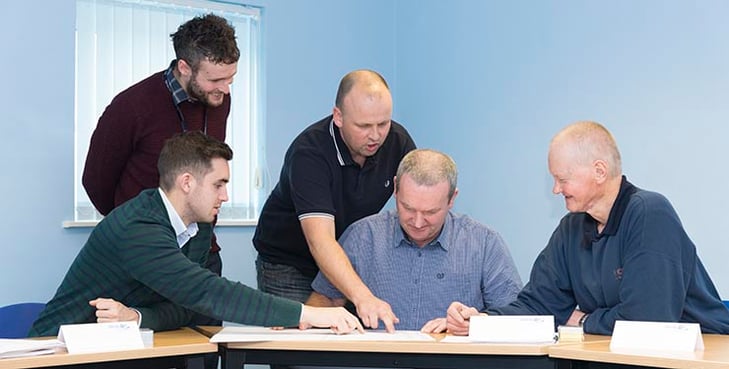 "Organisations thrive when they employ managers who better understand the nature of people at the heart of the business and the basics of what drives, motivates, engages and stresses every individual."
Truly effective managers have an awareness of leadership styles and how their own affects their team. This enables them to adapt to specific situations or different team members who may respond to a different style of management. Most managers are good at their jobs but we've all seen it before, a colleague who's been promoted into a managerial role without any experience of how to be a manager.

While it's true that you develop management skills through experience, training can fast track the learning process so managers more quickly understand what genuinely motivates and engages people in the workplace, which will enhance productivity, job satisfaction, loyalty, sense of belonging and have additional beneficial effects such as improved well-being.

Adopting strategies to invigorate or re-engage staff whose energy levels or attitudes harm or reduce the performance of the team can make a big impact.
Reduce stress to optimise performance
Another big issue in the workplace is personal stress - learning how to minimise this from a managerial perceptive, especially during change, can ensure members of a team stay engaged and still add value to the company.

Poor management is often blamed for high staff turnover, which is why managers must adopt more effective skills when questioning, giving feedback, coaching, appraising and performance managing others – training is a vital aspect of gaining these key skills.
The value of great communication
Ultimately, good communication skills are the cornerstone of effective management and are hugely important when driving quality improvements and effectiveness of service across a team or an entire company.

DTL's management training course 'Be a More Effective Manager' is a three-day, stimulating interactive workshop running from the 13th to 15th December 2016 that helps managers understand basic neuroscience, how the brain and the mind works, how to perform better and with less stress and why people and teams behave the way they do.

Download DTL's Management Development course brochure - just hit the button below and follow the instructions!