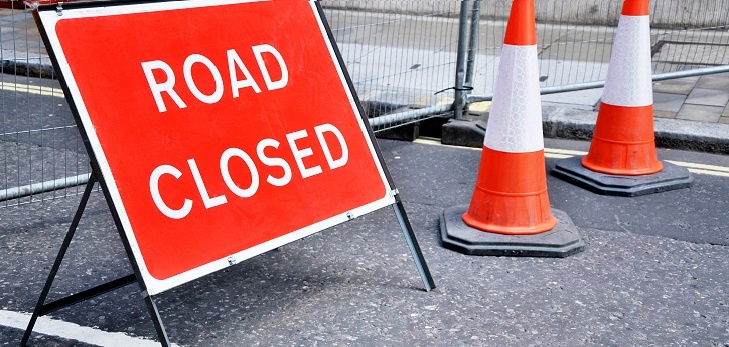 Streetworks are a touchy subject for most people; they are an expensive and time-consuming inconvenience hated by the public across the country. Yet increasingly, they are one of the most important aspects of keeping Britain functioning.
The value of streetworks should not be underestimated, in terms of keeping our country's roads safe, our traffic flowing and maintaining the supply of our basic living essentials, such as gas, electricity and running water.
Regrettably, streetworks tend mostly to be associated with the problems they cause, and although getting held up by temporary traffic lights can be frustrating – particularly in rush hour - what many may not appreciate is that behind the scenes, the processes involved in streetworks are evolving, making things quicker, safer and cheaper.
The evolution of streetworks
This evolution of streetworks processes couldn't be more timely either. The Armitt review, undertaken by the Labour Party in 2012, projected that the population in the UK will swell to 73 million people by 2035. A year later, The Department for Transport predicted that the increase in population will cause a 43% rise in traffic between 2010 and 2040, meaning huge infrastructure projects are necessary in order to keep Britain running.
As these projects develop, so strategies concerning streetworks are developing too, with processes being streamlined to allow the safe and swift completion of tasks. A report by the National Joint Utilities Group (NJUG) outlined several key areas that streetworks will need to improve on in order to supply the growing demand of work necessary in modern Britain.
New technologies
The first is the utilisation of new technologies, some of which are already being adopted by utility companies, contractors and the highway authorities. One such example is the "Core and Vac" technique, which has been described as the "key-hole surgery of roadworks".
It involves drilling a large hole in the ground and using a vacuum to remove the remaining core, once the relevant works have been completed, the core is replaced, creating a surface that is flush with the original road. Impressively, according to The National Grid, the technique has the potential to reduce the duration of "typical roadworks" down from five days to just half a day.
Minimising disruption
The second area that will need to be improved is disruption; the NJUG argues that this can be solved by working more closely with local authorities. Then, through effective planning, co-ordination and delivery, any unnecessary occupation can be completely ruled out. Another way to minimise disruption is through better communication with customers and the general public, which we have previously outlined the importance of in our blog last year.
Residents will need to be better informed of when roadworks will start and how long they will take place for. Nowadays, there is almost no excuse, with online updates available through computers and mobile phone apps, the process should become easier and customer understanding will reach levels that haven't been seen before in the industry.
It is inevitable that the demand for streetworks will grow and the need for maintenance and infrastructure will become paramount as we pre-empt the population and traffic increase over the next few decades. These significant pressures will mean that all training and streetworks providers across the UK will need to work together to successfully expand our networks and deliver innovations that will change and improve the process of streetworks.
Develop Training can offer a huge range of training courses across several industries, please call 0800 678 6708 to speak to our team, alternatively, follow this link to browse our courses.