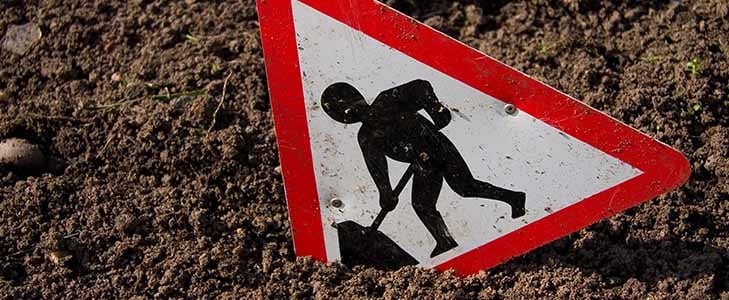 Since new legislation was introduced back in 2011, anyone working on the highways is subject to streetworks refresher training under the New Roads and Streetworks Acts 1991 (NRSWA Training).
The NRSWA legislation requires that all operatives and supervisors are reassessed every 5 years to make sure they maintain their level of skill and understanding since they registered or last re-registered. Once refresher training is complete you will be able to re-register on the Streetworks Qualification Register (SWQR) and work legally on the highways.
Here are some things you should know:
The purpose of refresher courses
The purpose of streetworks refresher courses is to ensure that both operatives and supervisors are working legally, safely and efficiently. By revisiting their training, they can maintain a constant level of skills and understanding.
Changing legislation
Streetworks legislation is constantly changing and by taking part in a refresher course, all delegates will leave up-to-date with any changes in practice that may have occurred since their last training session.
Legal obligation
In order for operatives and supervisors to work legally on the Highways, they must register with the Streetworks Qualification Register (SWQR) and to do so they need to hold the up to date Streetworks qualification.
Qualifications
To keep qualifications and NRSWA cards up to date individuals must be reassessed every five years to show that they are professionally competent to work on the highways. Individuals must register with SWQR between 6 months before expiry, and 6 months after expiry.
Operatives and Supervisors
Operatives and Supervisors will be required to have successfully completed re-assessments for the units of competence that they already hold before they can re-register for their new NRSWA card. If they do not register in time, they will need to retake the full unit, which will result in additional time spent away from work and extra cost.
New areas of training
Streetworks Refresher Training can only be taken in units that the operative or supervisor already holds. For new areas of work, the individual must attend the full streetworks training course for the units they wish to complete, before they can register with SWQR.
The assessment
Reassessment takes the form of multiple choice question papers, on each unit the candidate wishes to renew.
What DTL can offer
Selecting the right New Roads and Street Works Act (NRSWA) training course or combination of courses to enable operatives and supervisors to work safely and effectively on public highways is straight forward with DTL.
As one of the country's leading accredited providers of compliance, technical and safety training, you can trust in our capability to devise and appropriately update a comprehensive range of NRSWA training courses and reassessments, each of which complies with the Streetworks 1992 Traffic Management Act.