Last week Britain was battered by floods and lightning as a month's worth of rain fell in nine hours.
Training for working in floods is currently restricted to specialist groups such as Swift Water Rescue Technicians, who are mainly involved in Search and Rescue. All staff and operatives - irrelevant of role - require awareness and basic training if they are to remain safe when working in surface water flooding incidents.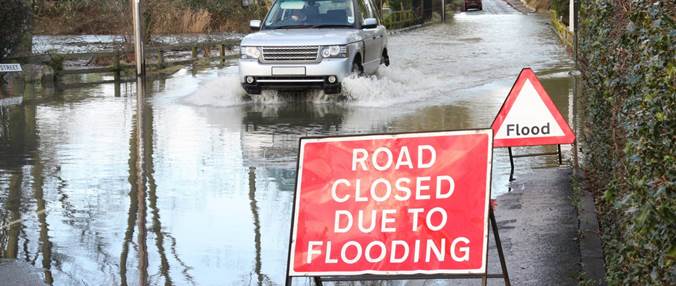 Develop Training's surface water flooding incidents for supervisors training course is designed to support the effective supervision of operatives working in flood defence and flooding incident management, and in incorporates City and Guilds assessment and accreditation.
This dedicated training solution is intended to help businesses prepare for the potential impact and associated risks of flooding. It is tailored to help reduce undue pressure on local councils and emergency services by providing supervisors and operatives with the skills necessary to react effectively in the event of a flood.
To find out more about Develop Training's Flood Defence training solutions click here or call one of our Training Advisors on 0800 876 6708.