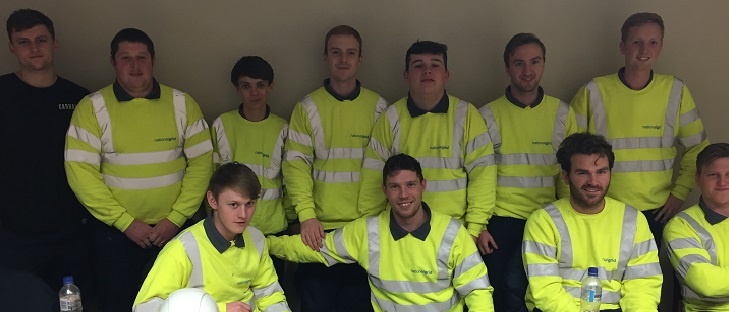 The UK skills shortage is a problem that's affecting the whole country. Not enough young people entering the industry, coupled with an ageing workforce edging closer to retirement, is presenting the UK with a significant skills gap and a looming crisis.
The Trailblazer Apprentice scheme is a great example of how our industry is evolving and working together to create a better future. For those unaware, here are the basics:
What is a Trailblazer?

Put simply, a Trailblazer consists of a group of employers who work together to design custom apprenticeships for specific occupations within their sectors.

This is exciting for many reasons. The shift of responsibility gives employers the freedom to manage the development and execution of Apprenticeships, then reap the benefits; creating people with workplace skills that are completely relevant to the shortage in skills that they are experiencing.
Why change?

The Government understands the importance and usefulness of apprenticeship programmes. In 2013, a major Government reform was outlined after a nationwide review. The Government vowed to ensure that 'Apprenticeships will be become more rigorous and more responsive to the needs of employers', and thus, the Trailblazer Scheme was born.

Who is involved?

Unlike previous schemes, employers can take the lead; identifying a standard that relates to a role or occupation and bringing together all parties that would like to be involved. Each Trailblazer group consists of at least 10 employers working together to fill the gaps in their sector.

As well as the employers, Professional Bodies will be actively involved, ensuring that all standards are met; Training Providers, such as Develop Training Ltd (DTL), will be on hand to contribute ideas from a delivery perspective and Awarding Bodies will share their experience in assessment.

What next?

The expected demand for these apprentices will be high and over the next few years, more and more employers will recognise the benefits of the scheme. On a financial level, these schemes attract more funding than before. What's more, a promising announcement in the new budget promised a £3 billion investment towards apprenticeships. This is a great time to get involved.

20,000 learners over three years

Here at DTL, we're glad to be making a positive contribution to addressing the UK skills shortage. Just recently, we created a Trailblazer scheme in partnership with Balfour Beatty. Over the next three years, we intend to train 20,000 learners within our programme, the first of its kind in England.
For more information on our Trailblazer scheme, read the news story here. For any other apprenticeship enquiries, follow this link or call our team on 0800 876 6708.