Despite the known worth of effective workplace training on a company's workforce, recent, often necessary cuts in company spend have led to changes in how training is implemented around the country. The fund pot has in many cases experienced a sense of depletion, which could in part be responsible for the current skills shortage our workplaces, trade industries and infrastructure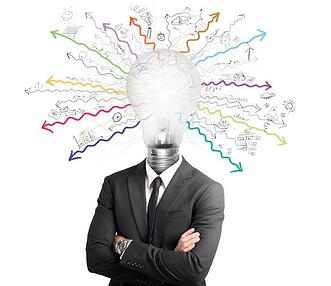 projects are facing at present.
While signs of improvement are beginning to show, the overall economic environment is predicted to remain tight for some time. This may keep budgets tight, however that's not to say that the importance of correct and current workplace training should be neglected, especially when it's required by law, or essential to keeping a business functioning - because while redundancies may have reduced the need for training within some organisations, in others they've left space wide open for the skills gaps which cause such industry concern.
As the UK's leading accredited provider of compliance, technical and safety training, Develop Training, believes this should and can be avoided, and recommend adapting training methods and techniques to ensure that workforce skills and knowledge don't slip, process and regulations are correctly adhered to, and job market entrants benefit from the knowledge they need to perform. It's by altering the training method, or 'Training Smarter' that companies will be able to set an effectively trained workforce to task, which in turn, will help to strengthen the economy and get business back-on-track.

What does 'Training Smarter' mean?
'Training Smarter' is about adapting attitudes towards staff development and workplace training, and taking a more flexible approach to make it work harder and more efficiently, so it can better benefit individual companies, industries or operatives.
Despite economic restrictions, we understand that many employers see operative training as a top priority and, in a significant number of cases, find it essential in order to comply with legal regulations. This has led to a notable, changing approach where employers, both in the public and private sectors, are seeking to get 'more-for-less' from their training programmes.

Top tips to squeeze more out of your training
If you streamline your training approach, you'll get more out of your process. At Develop Training, we believe there are a number of ways to do this; ways which can be used individually, or combined, to achieve greater results.
1. Sharpen your focus
By identifying what workplace training is really needed, time and expense can be saved and better knowledge developed. We recommend that a consultancy approach is the best way to achieve this. Our trainers can analyse and assess your company's training needs, so the most effective programme can be developed for, taught to, and absorbed by your workforce.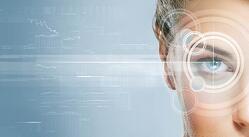 2. Bring training in-house
Paying for staff to receive training off-site can become a costly affair, particularly when the numbers of those in need of training begins to grow so, streamline your training function by bringing the trainer to the trainees at your workplace and strive to get as many operatives in need of training enrolled in the course at the same time.
3. Train workplace staff to be workforce trainers
When a particular course or function needs to be taught regularly, it pays to have a member of staff prepared and qualified to do the job in-house. The right training specialist from Develop Training can advise and guide companies in the correct way to achieve this in the workplace.
4. E-learn
We forecast that e-learning will become increasingly favoured by firms and operatives in the coming months, as companies seek to make workplace training more cost effective and remove the expense of travel and accommodation. E-learning also forms a way to improve flexibility - for both management and staff – fitting in around the practicalities of keeping productivity on track. At Develop Training, we're exploring the full potential of E-learning technologies and online assessments and are in the process of devising electronic courses for individual companies, so their operatives are able to learn exactly what they need to know, at their own convenience and with a reduced price tag.
5. Make it more concise
With better and more appropriate course tailoring, learning programmes can often be pared down, to create shorter, more succinct development schedules – often in half-day spurts. While this may not always be appropriate, on occasions where previous ground need not be covered it can be a cost effective measure, which the right trainer will be able to advise upon and teach accordingly.
6. Training the workforce on the job
Giving staff, and companies on the whole for that matter, the opportunity to receive correct training demands a 'speculate to accumulate' attitude. However that doesn't detract from the fact that while workforce members are being trained productivity is effectively zero. If a training programme can be devised, so at least part of it is performed 'on-the-job', some level of output can still be retained.

A changing attitude to workplace training
Whether training is seen by employers as a reward or acknowledgement for dedicated staff, or a basic essential that must be performed to achieve legal accreditation, the right training, delivered using the best approach is more important now than ever. By simply thinking smart when it comes to implementing that training; then guidance, education and instruction can be successfully and realistically achieved.
At Develop Training, we've co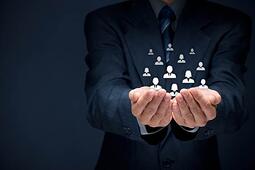 ncluded that the economic difficulties of the past seven years have demonstrated, if anything, just how important it is to have a properly trained workforce prepared to perform well in competitive times and equipped to fulfil roles in a climate where a skills gap is becoming increasingly evident. Our experience has taught us that workers prefer jobs that offer opportunities for training and development as part of the package, and that a lack of such prospects can deter employees from staying at a particular workplace, or performing well within posts. Using our own findings of 2013/14 as research, we've ascertained that 85% of delegates trained by us have felt that their employers have invested directly in them, improving morale and an individual sense of worth.
Add to this findings released by the CIPD (Chartered Institute of Personnel and Development) in 2013 which further support the benefits of workplace training, and the suggestion is made that on-the-job training, in-house development and coaching by line-managers are to be ranked among the most effective training practices, leading close to 60% of organisations to reportedly undertake such activity.
It all adds to a thought-concept that when it comes to developing employees for the benefit of all, it's better to 'Train Smart', so as to realistically produce the right staff to work within much needed roles, and consequently improve the effect on the economy as a whole.