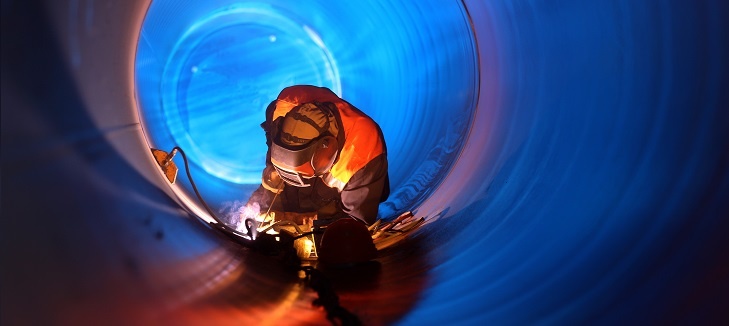 Confined Spaces are one of the most dangerous working environments. There are many things that can go wrong in such conditions, and each year, confined spaces claim the lives of 15-30 people in the UK, with many more suffering injuries.
This blog will seek to provide a quick overview as to what constitutes a confined space and the dangers that are associated with them.
What is a confined space?
As a fairly broad term, 'confined space' is open to interpretation. However, generally it is agreed that it can be defined as a space not designed for continuous human occupancy with a restricted or limited means of exit.
A confined space will be large enough for at least one person to enter, but can be large in nature too, this means the term can cover anything from sewer systems and access tunnels, to tighter spaces like manholes, shafts and silos.
Because of the breadth of the term, work in confined spaces happens in far more areas than you may have imagined. Examples of relevant industries include construction, facilities management, farming, mining, water, oil and gas.
The dangers
There are a huge amount of dangers associated with confined spaces, some obvious and some that are hidden and undetected, often until it is too late, some examples are:
Asphyxiation from a lack of oxygen.
Suffocation or drowning from the space being filled with liquids or solids.
Volatile gas explosions and poisoning, particularly dangerous when in a colourless and odourless state.
You might have heard about confined spaces accidents in the news. Every year in the U.K, people are killed or seriously injured in related incidents.
In 2015, a firm in Dundee was fined £50,000 after an employee died on their premises after being overcome by toxic fumes whilst working in a chemical stripping paint tank. Last month, a firm was prosecuted after a serious accident in a silo that led to a worker losing his leg.
What should you know?
Anybody required to enter spaces in these conditions should be fully trained for the risks involved, procedures for safe entry and exit, and what protective gear they should use.
Understanding and recognising the dangers for each specific company and their processes is important and will help prevent any accidents.
Training is not just important, but necessary under law. The key duties of an employer are to avoid entry into confined spaces wherever possible, but if it's unavoidable, follow a safe system of work and put in adequate emergency arrangements before work starts.
With this information in mind, DTL has produced a new in-depth whitepaper, Confined Spaces: Training and Compliance for Safe Working, which will explain more about these hazardous environments. Download it for FREE here:
DTL offers many Confined Space Training Courses and can offer the reassurance that operatives, supervisors, managers and authorised persons working in confined spaces will be trained to the highest and safest possible standards. We can provide:
Introductory Courses
Working in Confined Spaces
Supervising Work in Confined Spaces
Managing Confined Spaces
Implementing Safe Systems of Work
Specialist Confined Space Courses
For more information on any of these areas, please call one of our advisors on 0800 876 6708 or follow this link.