This year, energy suppliers would be wise to put smart meter training strategies in place to safely and appropriately prepare their installers as the pace to install Smart Meters (the latest 2-way energy management technology), in customers' homes and small business premises nationwide quickens.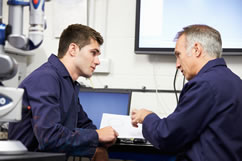 The Government is leading an initiative to improve energy efficiency through the installation of over 53 million 'Smart' gas and electricity meters (designed to monitor energy usage) between now and 2020. This initiative will have huge implications for energy suppliers, whose operatives will need to perform the fit-outs and help customers familiarise themselves with the new equipment. To achieve this successfully, correct operative instruction will prove essential; instruction which ideally should be delivered by a specialist firm, such as Develop Training.
Smart Meter Training: What's the point?
The technology is being introduced to record energy usage by consumers in their homes or businesses, using Smart Meter machines to record the consumption of electricity, natural gas and water. The meters are designed to provide customers with opportunities to save energy and money as they learn to interpret recorded information and alter their energy use accordingly.
Suppliers can also use this information, which is sent via the power of wireless technology, to monitor energy usage, automatically read meters, and issue bills.
The idea is that these 'future-ready' machines with their range of intelligent functions - including energy consumption displayed in pounds and pence - will help householders and small businesses manage their energy use more closely, thus reducing emissions and expenditure.
The machines are also designed to simplify and speed-up the supplier switching process so customers benefit from the best available deals more easily and quickly.
For more information on Smart Meters, visit https://www.gov.uk/smart-meters-how-they-work
Getting installation ready
The Smart Meters will be fitted by energy companies, making the need for operatives to be 'installation ready' when it comes to roll-out, essential. As the equipment is being introduced as a new technology, operatives will need to be appropriately trained. However, at present there is a substantial difference between the number of operatives currently qualified to fit and set-up the new meters and the overall requirement.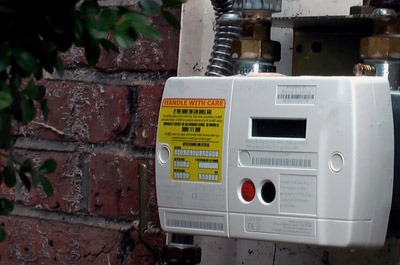 Put simply, more staff will have to be trained to develop the correct fitting and as achieve accreditation. And, as operatives will also be expected to provide energy efficiency advice to customers as part of the installation procedure, requirement for the correct level of training becomes all the more vital. maintenance skills, as well
We believe that the delivery of a Smart Meter training course from Develop Training will equip operatives with the knowledge to perform effectively as installation demand increases. Our particular programme has been designed to meet the needs of the National Assessment Specification for Smart Metering and is aimed at meter installers with existing qualifications and Gas Safe registration for meter work (CCN1 and MET1 or industry accepted equivalent), together with those wishing to utilise their existing gas accreditation and up-skill to MOCoPA electrical accredited electricity Smart Meter installer.
The course will enable operatives to become fully certified to install the new equipment, which in turn, will enable the Government to reach its target of making Smart Meters 'standard' in five years' time.
What does the course involve?
Our blended Smart Metering training programmes combines practical instruction with onsite mentoring and classroom learning. The course can be taught in Derby, York, Swindon, Bolton or Linlithgow, and has been designed to 'up-skill' operatives who already have CCN1, MET1 and Gas Safe Registration, quickly and effectively, enabling them to become competent and certified gas and electrical (single phase) Smart Meter installers in very little time.
Their safety skills can be developed and National Doorstep protocol taught, as well as instruction received with regard to the essential practical skills required to correctly install Smart Meter equipment.
The course delivers a win/win solution for both power provider and operative, and will, as the pace intensifies to get Smart Meter installations rolled-out on time, prove vital for company compliance and customer care.
Why does training matter?
While pressure will be present to encourage installations, having a Smart Meter installed will not be legal obligation; there will however be specific rules and regulations regarding the supplier roll-out for the vast majority of households and small businesses that do.
This is where detailed Smart Meter training will come into its own. Customers' data access, privacy and security will have to be protected, and operatives made aware of how to achieve that. In addition, technical standards will need to be adhered to, and on a client service level, the needs of vulnerable consumers will have to be met. Installers will also likely be required to provide energy efficiency advice to customers; training for which will prove essential.
With pressure mounting and time becoming of the essence, Smart Meter training will no doubt become one of this year's training focal points, making it all the more critical to be Develop Training-ready.