Develop Training's Marketing Manager, Rebecca Tunstall, comments on the success of the firm's recent attendance at the Flood Defence Expo, but says more needs to be done on the training side, preparing operatives to be skill-ready and able to deliver the right solutions.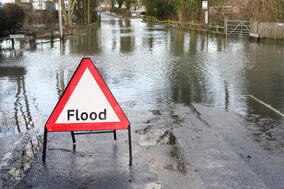 Develop Training's presence at last month's Flood Defence Expo at Excel London proved a positive and valuable addition to the show. As the UK's leading accredited provider of compliance, technical, and safety training we were able to utilise the exhibition as a platform to showcase our City and Guilds accredited flood defence training solutions, and also present company associate, Mike Todd, who as an External Quality Assurer for City and Guilds, has been pivotal in the development of our specialist flood training programmes.

The courses, which have been based upon recommendations highlighted in the 2008 National Flood Defence Strategy, The Pitt Report, prepare and certify operatives to adhere to corporate compliance, which in turn helps lessen demands placed on local councils and associated services.

Such training is absolutely critical, however, as we discovered at the show at present there currently appears to be a focus mainly on products, as opposed to knowledge and training.

We feel the two must go hand in hand. Having the technology and product development to address flood crises is essential. So, too, is a strategy to train operatives in how to work safely, legally and effectively in flooded conditions, as they implement the purpose-designed solutions and technically advanced equipment created to tackle these problems.

Tools without working knowledge can be ineffective and what we've taken away from this year's Flood Expo is a feeling that the Environment Agency, local councils, and fire and rescue services would do well to place the importance of flood defence training as high a priority as the solution-based equipment.

But who should the responsibility lie with? Despite its sensible proposals, many aspects of the Pitt Report are yet to be realised. When the BBC's Environment Analyst, Roger Harrabin, examined the progress made on implementing the Pitt Report recommendations earlier last year, he concluded that basic steps to protect homes from flooding still haven't been taken and that we are clearly not adapted to current climate variability, let alone changes in risk associated with climate change.

Reduced funding, delays in the assignment of responsibility and the unpredictable nature of the weather all add to a list of reasons why the report's recommendations have not yet been fully and successfully fulfilled, and, with a general election on the horizon, the uncertainty as to who the next Government will be, will likely delay matters further.

So, irrespective of future Governmental direction, isn't it preferable to attempt the prevention of the devastating effects of flood through common sense and good business practice? Waiting for the Pitt Report to be fully and successfully actioned could take a considerable time, and with the Environment Agency pushing for local communities and organisations to 'self-help', creating appropriate strategies could be a very real and encouraging way to start seeing much needed results.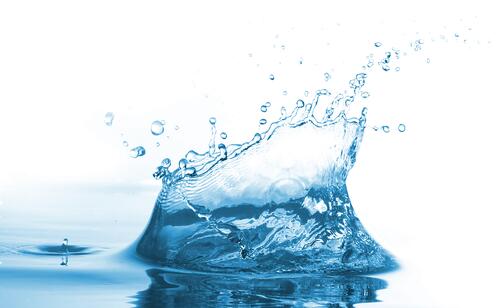 Taking the initiative to train staff in accordance with Pitt Report recommendations and in line with an ever-increasing product range of equipment, which has been designed to reduce, re-address and resolve flooding issues is surely the way to place the safety of workers, well-being of customers and environmental responsibility to the fore. Not to mention the issue of corporate liability with regard to staff and clients in flood situations, which is a concern companies with flood-risk on their radars can well do without.

Training staff in advance of flood occurrence, or securing knowledge to implement preventative measures can be straight forward and advancing, as well as a considerable investment, which is why we feel that training can, and should be viewed as equally critical to the most sophisticated design technology in the UK's long-term flood defence strategy.

At Develop Training, our City and Guilds accredited Flood Defence and Flood Incident training solutions provide operatives with the skills to deliver incident management, support effective working, communicate correctly with those involved in a flooding incident, as well as, if applicable, supervise others in a crisis team.