The effects of the UK's hidden killer are on the rise, with the predicted peak for people falling victim to the disease expected in 2015 - 2020.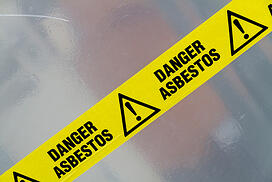 Over 2,000 contractors die every year from past exposure and to prevent this figure rising in the future, the Health and Safety Executive (HSE) has enforced preventative measures in the form The Control of Asbestos Regulations 2012. The need for businesses to build awareness across the workforce, and improve knowledge on the dangers is also becoming increasingly important.
Find out more by attending awareness training , and by viewing the HSE's dedicated awareness website.
The dangers of exposure
Asbestos is the single greatest cause of work related deaths, according to the HSE. The problems arise when workers are exposed to airborne fibres that result in very serious, and often, fatal diseases including mesothelioma, lung cancer, asbestosis and diffuse pleural thickening.
The time between the first exposure and people falling serious ill is rarely less than 25 years and often more than 50 years. The introduction of safety measures to control exposure since the 1980's has helped to reduce contact with this deadly substance, but those that came in to contact before this point may still be at risk.
Where is the substance found?
Despite the introduction of these control measures, the substance is, however, still out there and is still a risk to contractors all over the UK. Here are a number of places where it can be found:
Factories
Chemical plants
Power plants
Refineries
Ships - including MoD vessels
Commercial buildings
Schools
It is likely that any of these buildings and others that were built between the 1950's and 1980's, and were renovated before 2000, will still contain asbestos.
Working with Asbestos Regulations
In 2012, control Regulations were enforced, which brought together two former ACoPs - L127 (management in non-domestic premises) and L143 (work with materials containing the substance) in to one ACoP.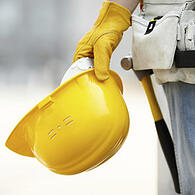 The Regulations contain:
Requirements to cover Notifiable Non-licensed Work and record keeping
Clarification on who "duty holders" are for commercial and other non-domestic premises.
Requirements for the provision of

suitable training for operatives

, including the need for refresher training.
Refer to the HSE website for a full outline of The Regulations.
Tips for the duty holder
The duty holder is the person or organisation that has clear responsibility for the maintenance or repair of the premises.
Here are some tips to help duty holders effectively control exposure:
Find out whether the premise contains these materials, and, if so, where it is and what condition it is in. If in doubt, materials must be presumed to contain the hazardous substance;
Assess the risk; and
Make a plan to manage that risk and act on it
Decide if the work needs to be carried out by a licensed contractor. If the work is not licensable, decide if it is notifiable
Ensure those carrying out the work are

suitably trained
More information can be found on the HSE website
Tips for all involved in building maintenance and removal
If you find yourself working in a premise where the materials exist, follow these rules to help reduce the risks.
Make sure that the work has been properly planned and that the right precautions are in place
Ensure you have had

training

and know how to work with it safely
Use hand tools - not power tools
Keep materials damp - not too wet
Wear a properly fitted, suitable mask (e.g. disposable FFP3 type). An ordinary dust mask will not be effective
Don't smoke, eat or drink in the work area
Double-bag waste and label the bags properly
Clean up as you go - use a special (Class H) vacuum cleaner, not a brush
After work, wipe down your overalls with a damp rag or wear disposable overalls (Type 5)
Always remove overalls before removing your mask
Don't take overalls home to wash
Wear boots without laces or disposable boot covers
Put disposable clothing items in waste bags and dispose of them properly
Don't carry the substance into your car or home
More tips and hints on safe working with asbestos can be found on the HSE website.
What measures do you have in place to minise exposure to this hidden killer?